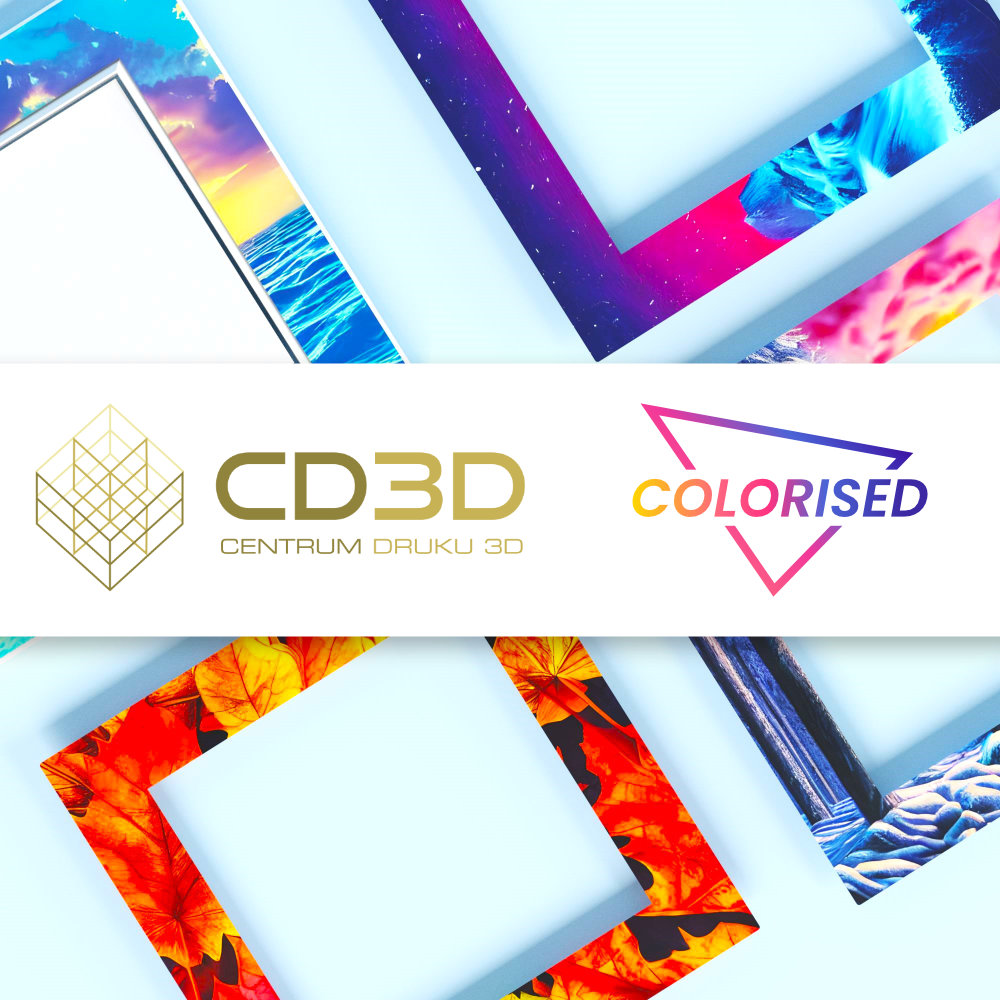 Łódź, 01.05.2023
At the beginning of the second quarter of 2023 GREENFILL3D announced the creation of a new product brand "COLORISED", under which it produced lighting accessories. Now the company announces the sale of this brand to CD3D Sp. z o. o. – one of the most renowned companies on the Polish market of additive manufacturing. As part of the transaction, CD3D will become the sole owner of the COLORISED brand, the copyright to the logotype, all brand-related graphics, product graphics and marketing materials, as well as the owner of all product designs developed by GREENFILL3D.
At the same time, the companies reached an agreement on the further production of COLORISED lighting accessories. GREENFILL3D will continue to produce them, however, further development of the product portfolio of this brand, as well as promotion, sales and distribution of current and future COLORISED products will be handled by CD3D.
CD3D Sp. z o. o. is one of the most renowned companies operating on the 3D printing market in Poland. It has been operating since January 2013, i.e. since the launch of the Centrum Druku 3D portal – the largest and longest operating medium devoted to additive technologies in the country. Over the years, CD3D has enabled the vast majority of companies operating in the 3D printing industry in Poland to enter the market, as well as help to implement additive manufacturing for countless production and service companies.
Centrum Druku 3D had a key impact on the development of the 3D printing market in Poland and the popularization of additive manufacturing among institutional and individual users. The first presentations and descriptions of domestic 3D printers and the profiles of the companies creating them appeared on the pages of the portal. From numerous articles, readers could learn not only what 3D printing is, or how 3D printers work, but also how to create and develop a business based on additive technologies. Since 2014 CD3D Sp. z o. o. also provides training and consulting services in the field of additive manufacturing.
Under the contract, CD3D Sp. z o. o. will become the sole owner of the COLORISED brand, all related graphic designs and product designs. CD3D will focus on further development of the brand's products, as well as their promotion, sale and distribution to end customers. GREENFILL3D will remain a manufacturer of lighting accessories offered under the COLORISED brand, which it will produce exclusively for CD3D.
---
About GREENFILL3D
GREENFILL3D develops innovative additive manufacturing solutions based on natural materials. The company's goal is to implement the Zero-Waste idea for 3D printing and to create new ecological standards in the creation of everyday objects.
Media contact:
GREENFILL3D Sp. z o.o.
36B Mikołaja Kopernika Str.
90-552 Łódź, Poland, UE
Phone: (+48) 537 766 266
e-mail: info@greenfill3d.com