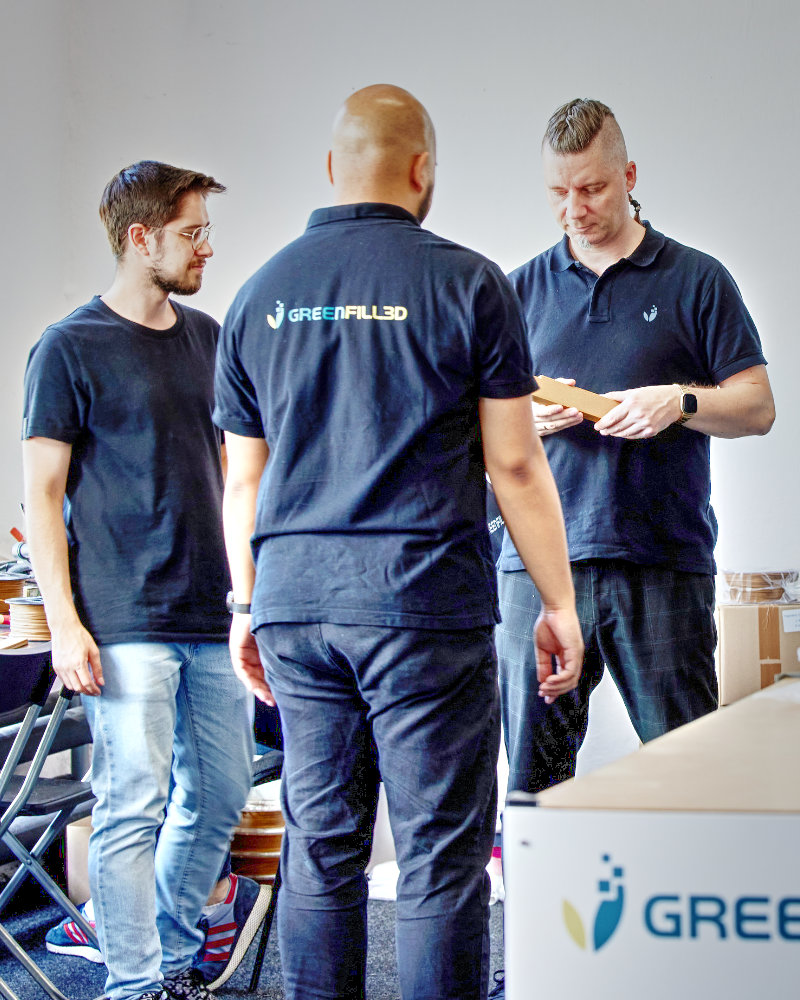 We make 3D printing eco-friendly. But for real.
GREENFILL3D specializes in designing and manufacturing advertising, decorative, home decor and everyday-use applications, using additive manufacturing. At work, we use only eco-friendly materials (so called bioplastics), especially doped with raw natural components, such as wheat bran or wood. In the fall of 2021, GREENFILL3D created the world's first 3D printing material based on wheat bran – GF3D Branfill3d.
GREENFILL3D develops innovative solutions for the additive manufacturing, based on natural materials. Our goal is to implement the zero-waste ideas into 3D printing and create new eco-friendly standards in the creation of everyday items. We operate on the edge of two areas:
implementing eco-friendly theromoplastics, based on materials doped with natural components (e.g. wheat bran) or recyclates
designing and manufacturing own or custom products with full colorisation.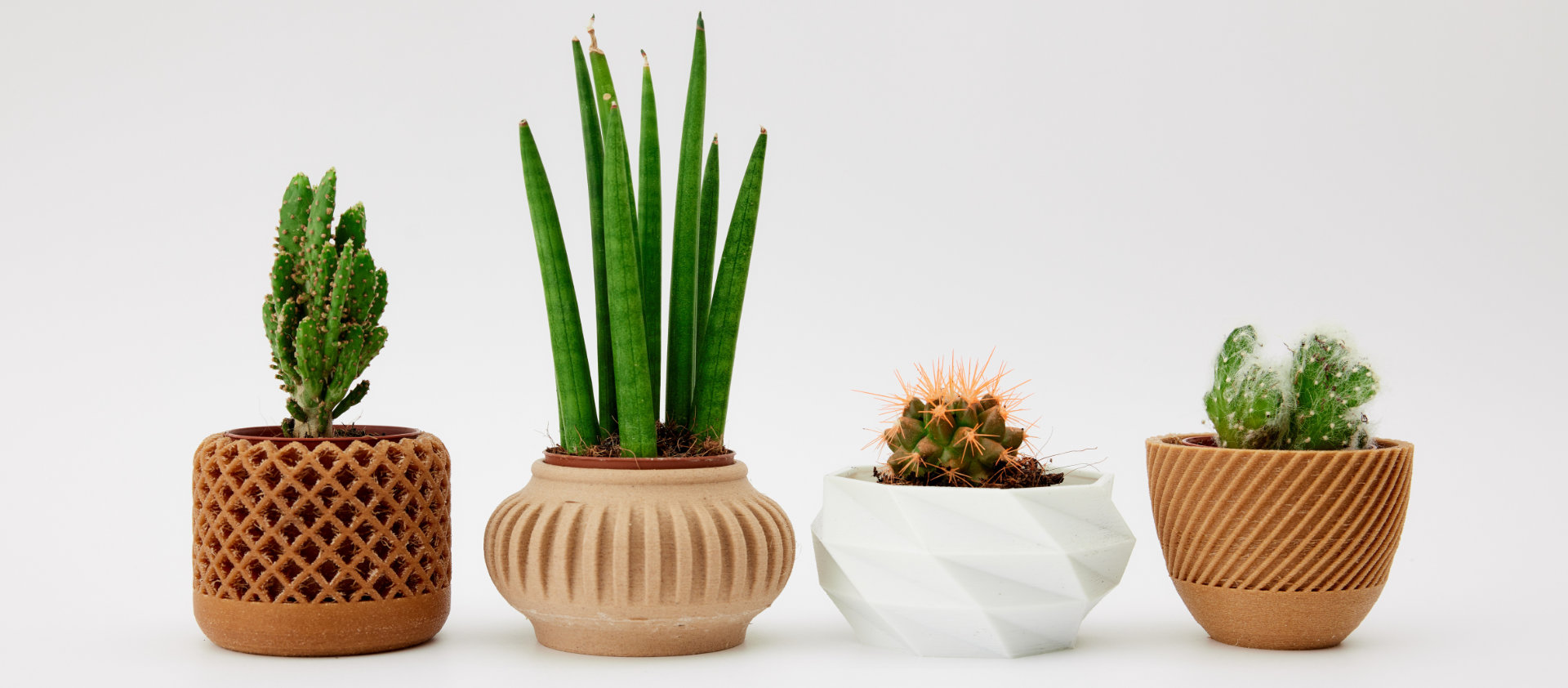 A decade of experience in 3D printing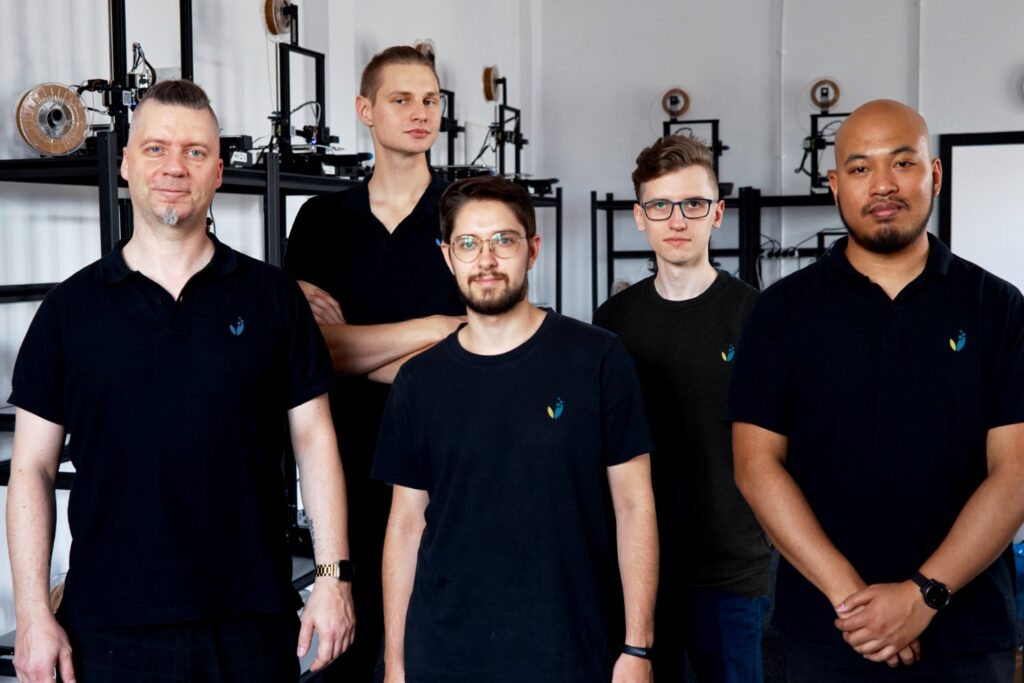 GREENFILL3D was established in 2021 as a company specializing in the production of products using eco filaments based on natural raw materials or recyclates.
The GREENFILL3D team originates from polish company – CD3D, operating in the area of additive manufacturing since January 2013. CD3D was of key importance for the development of the 3D printing industry in Poland as well as the implementation of additive manufacturing in the country.
Over the years, we have gained knowledge and competence in each additive manufacturing technology – we know everything about the production methods and materials used. Now we are expanding the definition of additive manufacturing, introducing it into the sphere of ecology, combining 3D printing methods with full-color UV prints.
Our manufacturing plant is located in Łódź, Central Poland (EU). We have over 70 3D printers adapted to continuous work with materials based on wheat bran. 3D printers are modified and rebuilt by us to cope with volume production (several thousand parts per month, depending on the size and geometry).