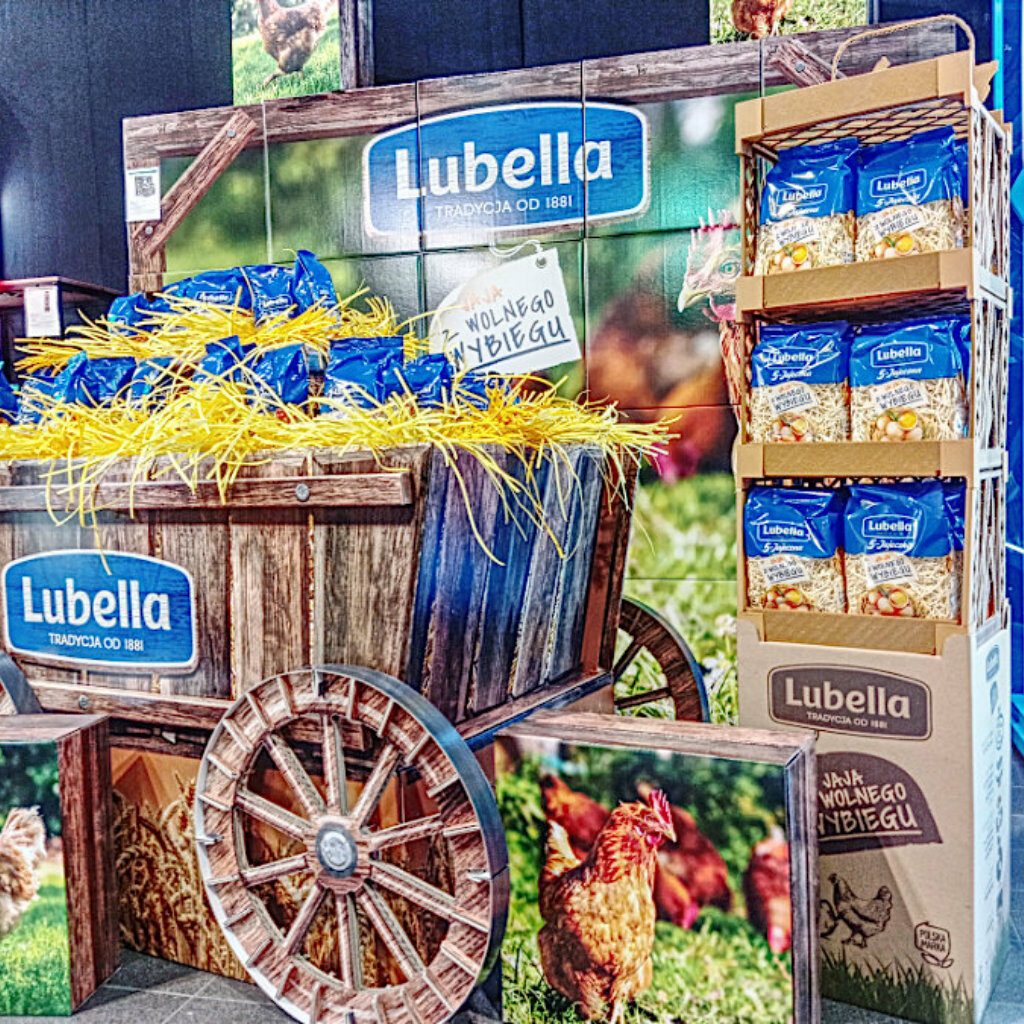 Łódź, 23.09.2022
GREENFILL3D – Polish startup creating innovative biomaterials for 3D printing, based, among others, on wheat bran, won the "ECOinvestor 2022 in the Food Industry" award. The competition is organized by BIKOTECH – the publisher of AGRO Industry and Nowości Handlowe magazines, as well as the organizer of the most important conferences for the Polish food industry.
This year's ECOinvestor awards were presented during the Polish Beverage Congress 2022 – the largest event of beverage producers, which was held under the aegis of Coca-Cola HBC Poland.
The competition itself was organized under the patronage of the polish Ministry of Agriculture and Rural Development and the National Fund for Environmental Protection and Water Management.
Competition "ECOinvestor in the food industry" has been taking place since 2016. The goals of the competition are, among others emphasizing the social responsibility of the food industry, promoting environmentally friendly technologies and reducing negative impacts, distinguishing the most interesting environmental projects implemented in the food industry and popularizing the best available practices related to energy efficiency and reducing media consumption.
Participation in the competition is free, and entries are assessed by independent, unrelated experts. This year, the chairman of the jury was professor habilitated doctor Janusz Wojdalski and the group of experts consisted of professor habilitated doctor Roman Niżnikowski, habilitated doctor engineer Bogdan Dróżdż and doctor engineer Lech Maryniak. The award was given for the ECO POS project created by GREENFILL3D for the MASPEX Group, which was made in 3D printing technology, based on wheat bran, which is a side effect of the production of Lubella pasta. This sustainable project is implemented in accordance with the principles of circular economy and zero-waste.
It is not the only distinction the company has received recently. On September 14-15 in Warsaw, Poland, during the annual Marketing Festival, another edition of the POS STARS competition was held, where the best advertising stands of the year were assessed. The distinction was awarded to the stand of Lubella (brand owned by MASPEX Group), where the key element was the ECO POS made by GREENFILL3D.
In recent days, GREENFILL3D also participated in the prestigious conference "INSUMMIT conference – Festival of Insights and Innovations", where during the GREENSPIRATIONS panel, representatives of the company talked about the production technology of bioplastics based on natural materials and ways of their practical use in 3D printing technology.
---
About GREENFILL3D
GREENFILL3D develops innovative additive manufacturing solutions based on natural materials. The company's goal is to implement the Zero-Waste idea for 3D printing and to create new ecological standards in the creation of everyday objects.
Media contact:
GREENFILL3D Sp. z o.o.
36B Mikołaja Kopernika Str.
90-552 Łódź, Poland, UE
Phone: (+48) 537 766 266
e-mail: info@greenfill3d.com