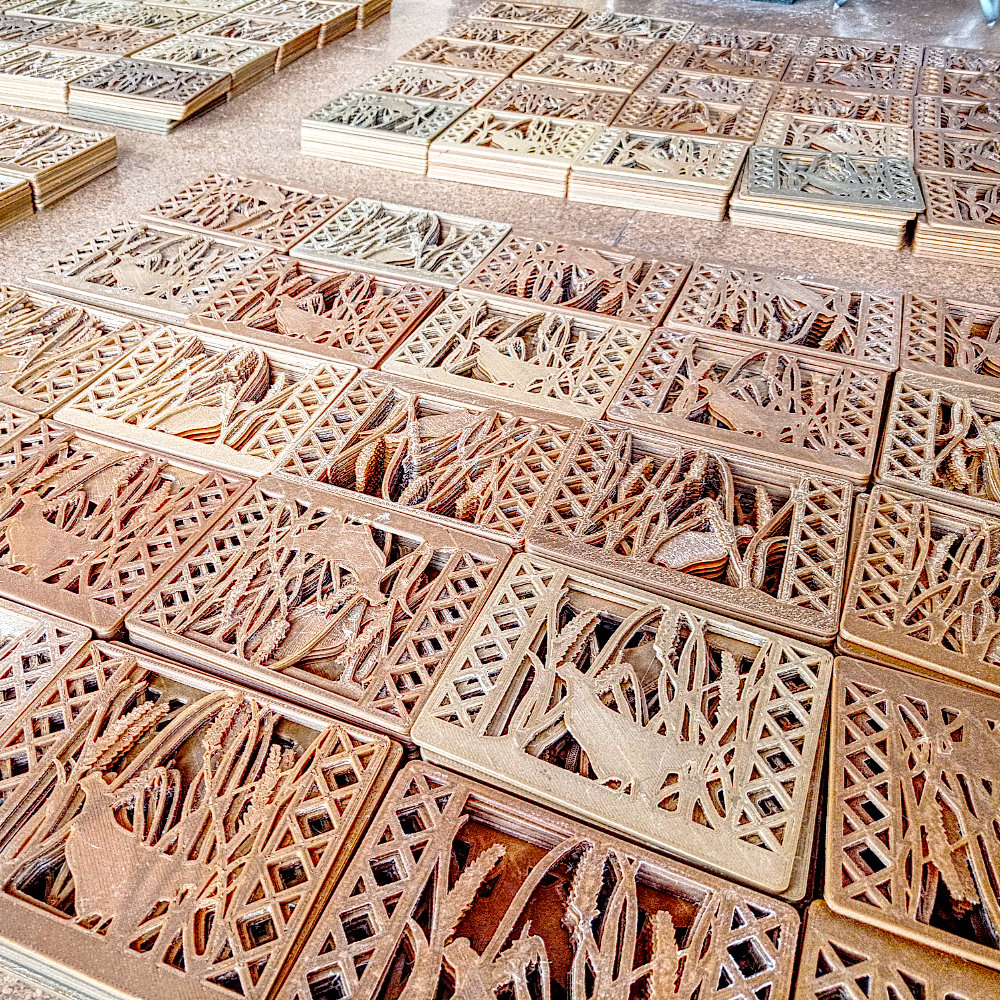 Łódź, 23.10.2022
Over 5000 parts 3D printed in 7 weeks. Half of the parts were made of biodegradable material based on wheat bran, the other half of pure PLA. That was the production of 140 of our award winning ECO POS for the Grupa Maspex, which we carried out this summer.
In production, we use our own 3D printing farm consisting of over 70 3D printers (and this number is still growing). Our 3D printers – although based on the popular Creality 3D design, have been thoroughly modified to cope with continuous production in a 24/7 system, and using very demanding wheat bran filament.
The changes that we make include replacement of extruders, print heads, installation of automatic leveling sensors, replacement of electronics and whole firmware change. Printbeds are stiffened and locked in order to avoid accidental out-calibration. In addition, we are currently implementing remote service from a central computer that allows you to control the 3D printing process in real time.
Our ECO POS consists of 36 elements. 18 of them are 3D prints made of a material based on wheat bran, the remaining 18 are PLA connectors in our proprietary brown color. Due to the specificity of production, we use printheads with a high diameter: 0.8 mm, which causes obvious problems with filament retraction (so-called "stringing"). So after the production process, the tedious post-processing begins with the removal of fine threads of material.
Despite the amount of tremendous work required, our team not only managed to complete the order, but we did it a week before the declared time!
---
About GREENFILL3D
GREENFILL3D develops innovative additive manufacturing solutions based on natural materials. The company's goal is to implement the Zero-Waste idea for 3D printing and to create new ecological standards in the creation of everyday objects.
Media contact:
GREENFILL3D Sp. z o.o.
36B Mikołaja Kopernika Str.
90-552 Łódź, Poland, UE
Phone: (+48) 537 766 266
e-mail: info@greenfill3d.com